The idea behind the bottle:
Creating the bottled cocktails for people interested in spirits and cocktails, who can enjoy what they love at their homes, offices or just outside with their friends.
Having not enough time and living in such an extreme world situation –MY drinks are a great solution. I believe that GERMANY is a great platform for being bartender. Bottled cocktail project gives everyone an opportunity to pay less for a high quality cocktail drink.
Curious what is inside the bottle ?
Local Negroni
Bottle size: 2oo ml. 20 % Alc. (40 proof)
(for 2 Drinks)
Recommended with ice and a Grapefruit slice

Ingredients:
Spiced liqueur 37 % Alc.
Local Vermouth 18 % Alc.
Sauvignon Blanc 0,5 % Alc. free
(sulfur dioxide, sulfites, dye)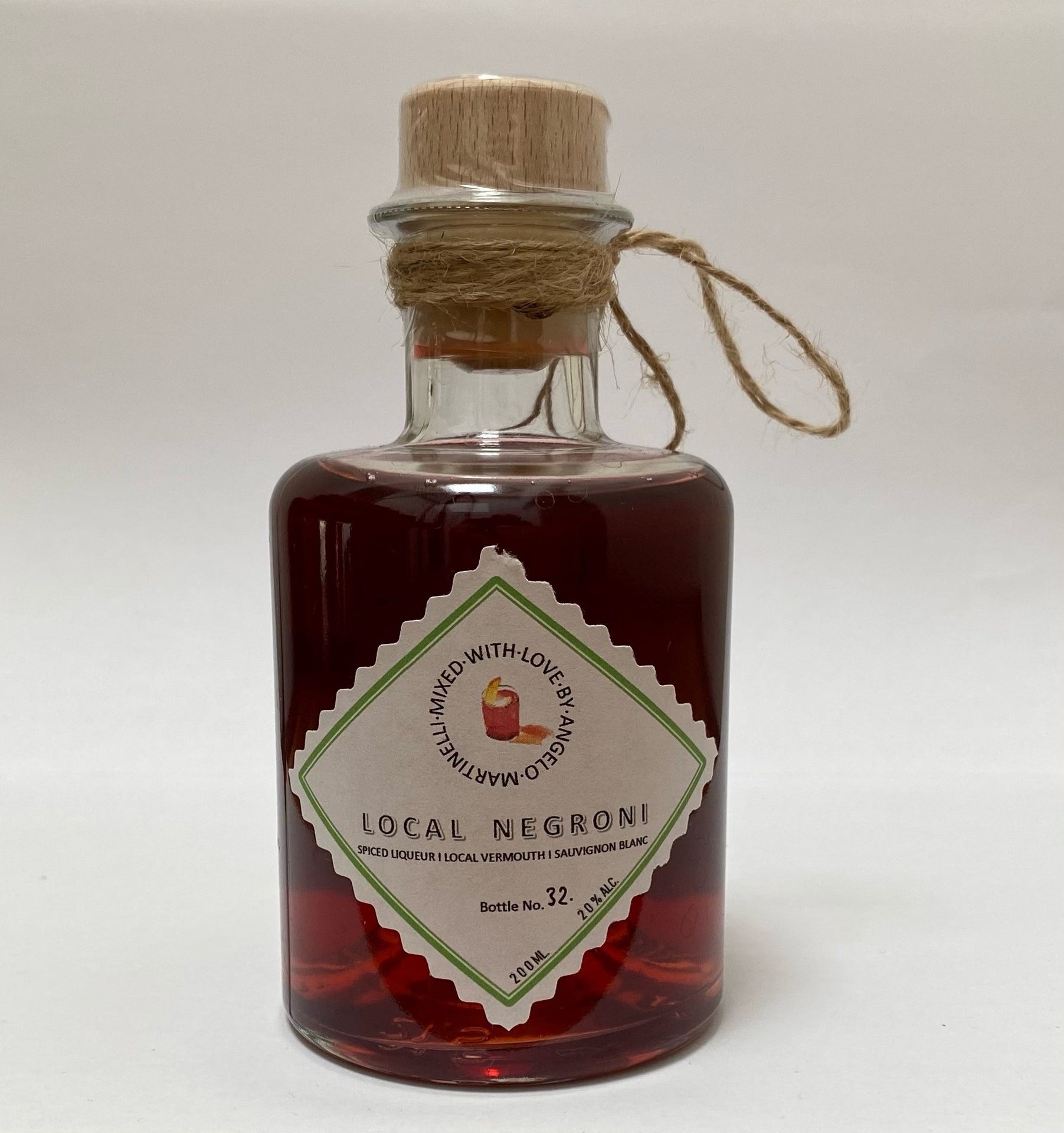 Eight Leaves Gin
Bottle size: 2oo ml. 47 % VOL. (94 proof)
(for 5 Gin Tonic)
Recommended 40 ml. each glass with 15o ml. Tonic
Unfiltered New Western Style Gin


Ingredients:
juniper - coriander - angelica root - lemon - lemongrass - cumeo - timut - licorice
------LEGAL DRINKING 18 YEARS------
contact us..... for more information, and special wishes...